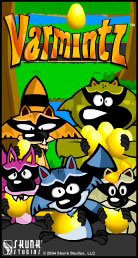 Classic 'Hop and Dodge' action is reborn in this exciting arcade game from the creators of Gutterball 3D. Help your Varmintz navigate 50 crazy levels avoiding eccentric enemies and odd obstacles along the way. Crossing a busy street is one thing, but going through suburbia, the wild west, and backwoods country is a different matter altogether!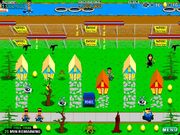 Ad blocker interference detected!
Wikia is a free-to-use site that makes money from advertising. We have a modified experience for viewers using ad blockers

Wikia is not accessible if you've made further modifications. Remove the custom ad blocker rule(s) and the page will load as expected.